(This blog post is part 3 of a series. You can start with
part 1
.)
On safari
The private safari park where we stayed was pretty nice :) Every room was its own small cabin, and of course it came with a view and a pool :)
The entire park was only about 25 km² big, making it a lot easier to track and spot specific wildlife. During the evening drive we spotted a.o. antelopes, buffalo, rhinos, and a pack of lions.
The next morning we had another game drive, where we spotted elephants playing at dawn, a giraffe casually strolling by, zebras just standing around,
plenty
of springbok, wildebeest running around, and lions feeling frisky.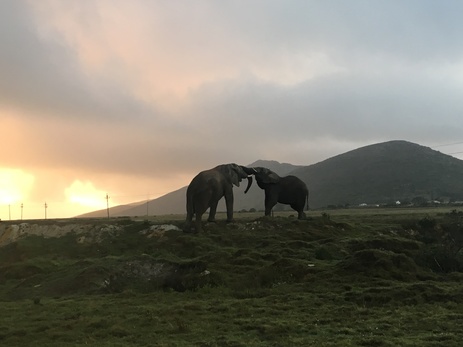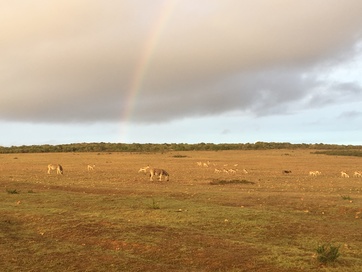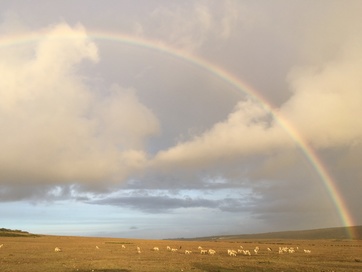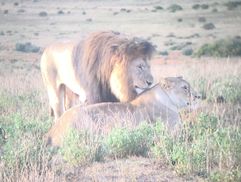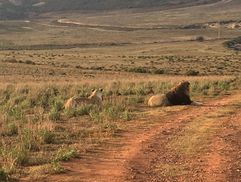 (I guess we'll just turn around then…)
On our way back to Cape Town, just before flying back to Johannesburg, we made two more short stops: Gearing's Point in Hermanus, where we enjoyed the waves slamming against the rocks and the many
dassies
running around there, and Betty's Bay, home to an African penguin colony.
Kruger Park
Did I say Johannesburg? Well, we did fly there, but with every intention of going to
Kruger Park
! (Hello six-hour shuttle drive that leaves at 5:30 in the morning…)
The nice thing about a private safari park is of course the high density of wildlife, but unfortunately we hadn't seen all of the
big five
there. "Who cares?", you might say, because after all the big five (lion, leopard, rhino, elephant, and buffalo) "refers to the five most difficult animals in Africa to hunt on foot", and that was about the last thing we were going to do. But having seen the big five also just adds a nice touch, so why not? :) (Especially the lion and leopard are hard to find, making tracking them even more exciting!)
We stayed at a safari lodge right next to Kruger Park. We could have rented a car, and just driven around Kruger Park ourselves, but since we wouldn't really know what to do, we instead opted to pretty much non-stop go on tours organized by the lodge, relying on the guide to show us as much as possible.
On our first day we had an evening game drive, during which we saw elephants sparring, a whole lot of impala, some hippos and wildebeest, and even a scrub hare suckling! So cute :)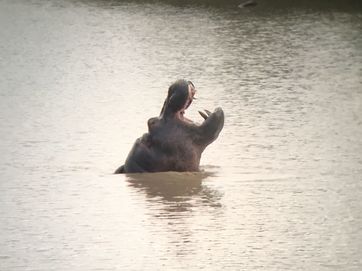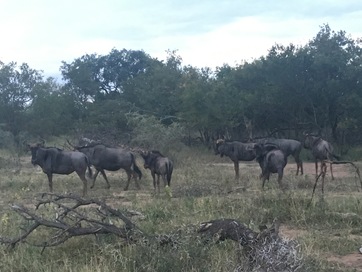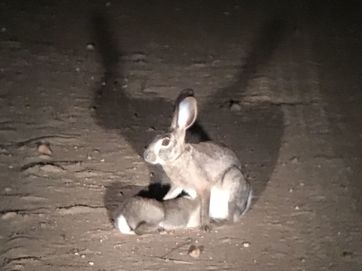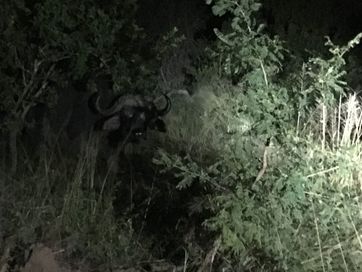 (Oh, right, and this buffalo :)
Not even five minutes into our full-day safari the next day, we pass by this lovely giraffe.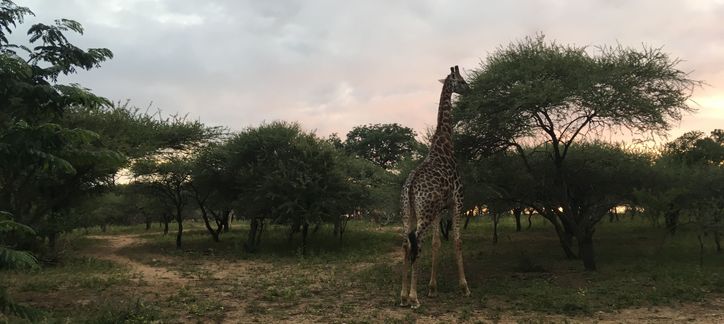 And here are some waterbok, wildebeest, another giraffe, warthogs, a whole bunch of impalas, and some zebras :)
We even spotted a herd of elephants drinking, monkeys playing around, and impala sparring :)
By far the hardest to find in such a big area (Kruger park is about half the size of the Netherlands) were lions and leopards, because not only are they not as
plentiful
as the other animals, they're also pretty well camouflaged :) The only reason we saw a few lions that day is because one of the other guides had spotted them in the tall grass, and called everybody else in by radio.
So with four down, we had only one to go: the leopard. The next morning we left already at 6:00, with the guide bent on tracking and spotting one. For the next hour and a half we saw literally no wildlife at all…, but then we heard a loud growling: a leopard! It was very hard to see through the bushes, and unfortunately we couldn't drive up any closer, so this is really the best we could do:
But still: yay, we saw the big five! Time to go home :P
P.S.: random oddness and coolness
By (rare) tradition, I present:
At the international airport in Johannesburg they do a quick temperature scan to check for infectious diseases;
South Africa has no legally defined capital city. Instead, Pretoria is the administrative capital, Bloemfontein is the judicial capital, Cape Town is the legislative capital, and Johannesburg hosts the constitutional court;
African Fanta is so much better and juicier than European Fanta;
"braai" is one of the very few words that made it back into Dutch from Afrikaans.
(See also the
Dubai version
,
Milanese version
,
New Zealand version
,
Taiwanese version
and the
Russian
versions
.)